Chris Bushong, the MVBT, Transportation Director, showed the Driver's Ed class some basic maintenance skills. This will help them take care of their vehicles in the future. Thank you, Chris.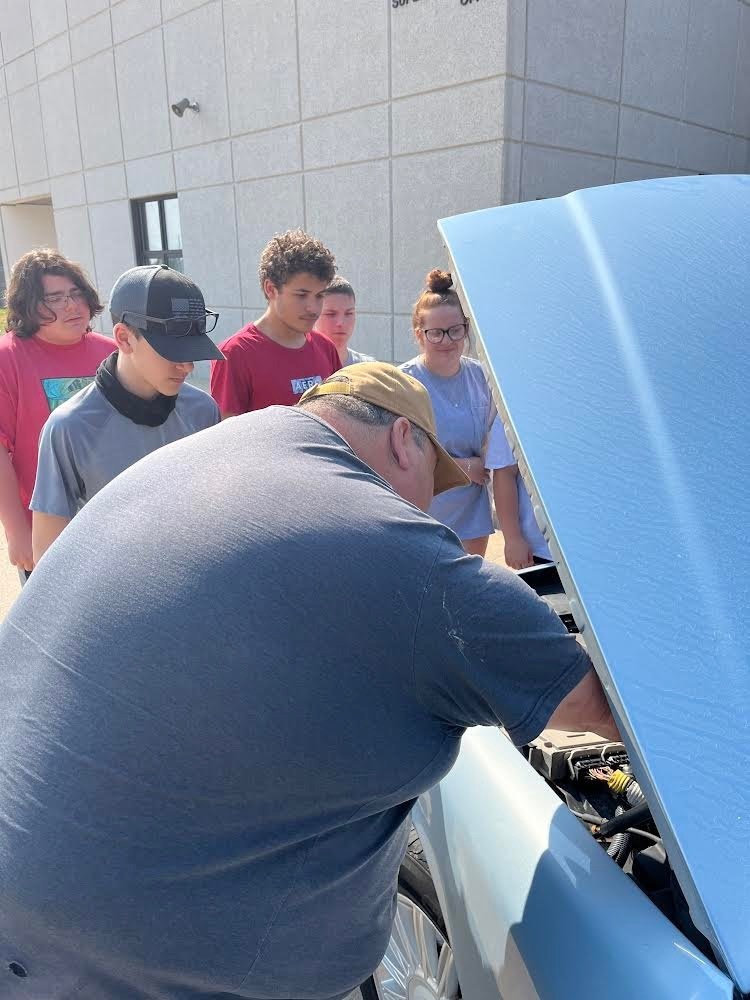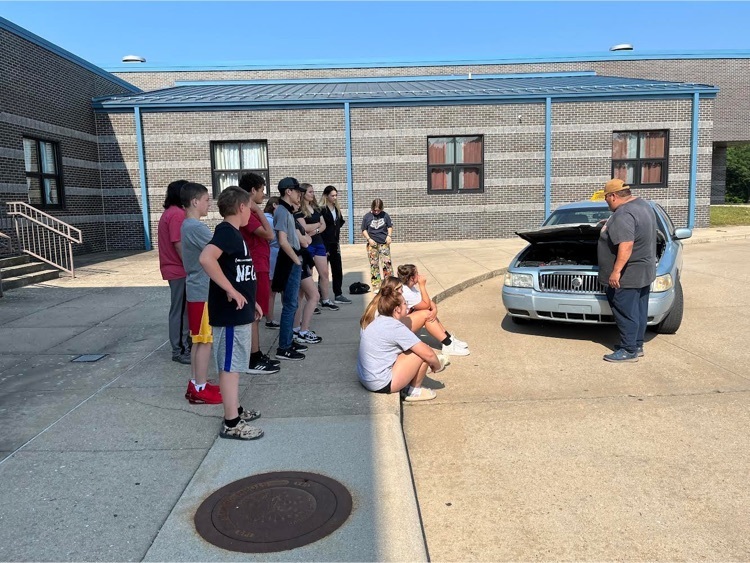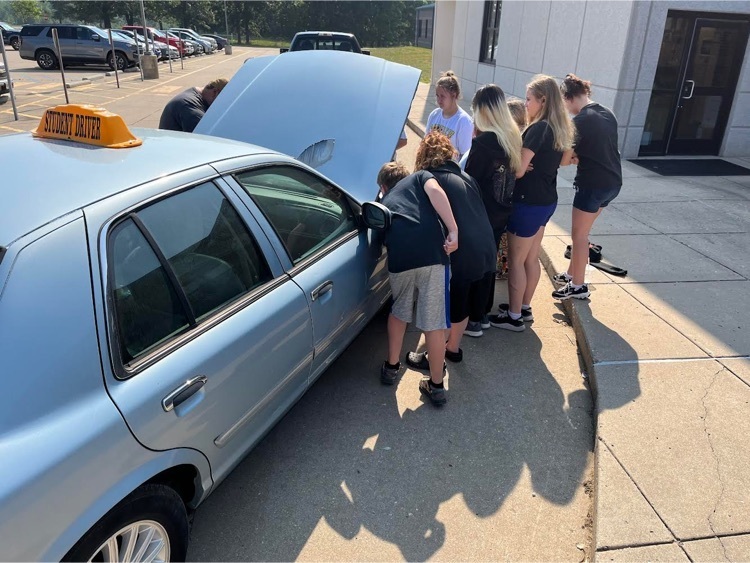 These summer school students are having fun. It's not too late to send your kids to summer school! (This week, watch for permission slips for upcoming pool days.)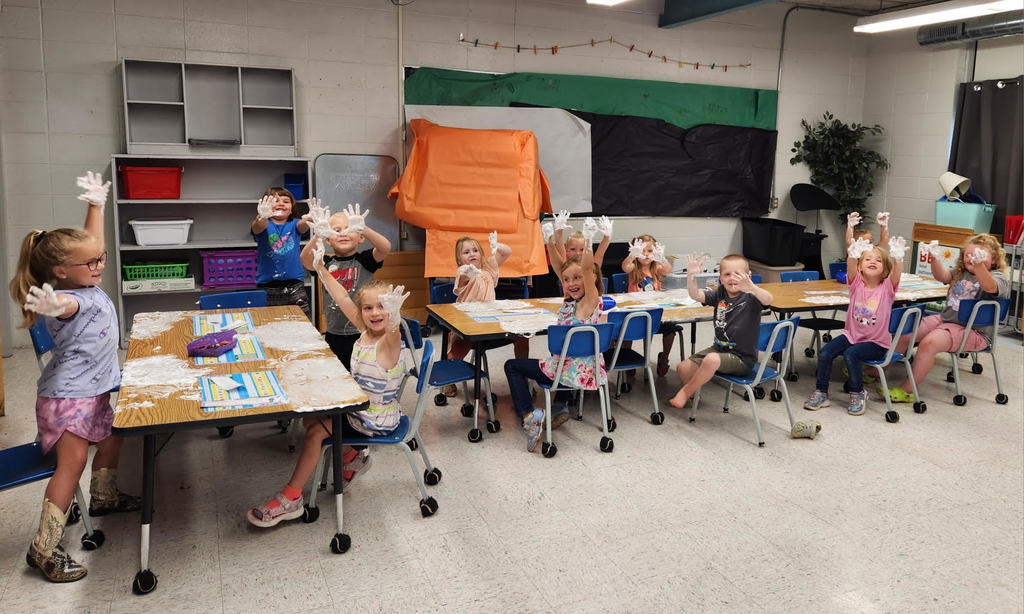 There were several end of the year celebrations at MVBT! Some students at BTE celebrated big with games and a bounce house. (Thank you, Randolph Rent it All, LLC in Eminence!)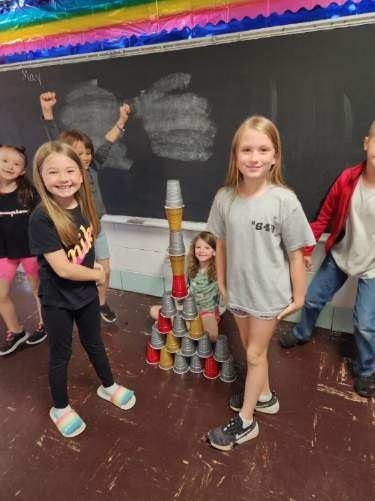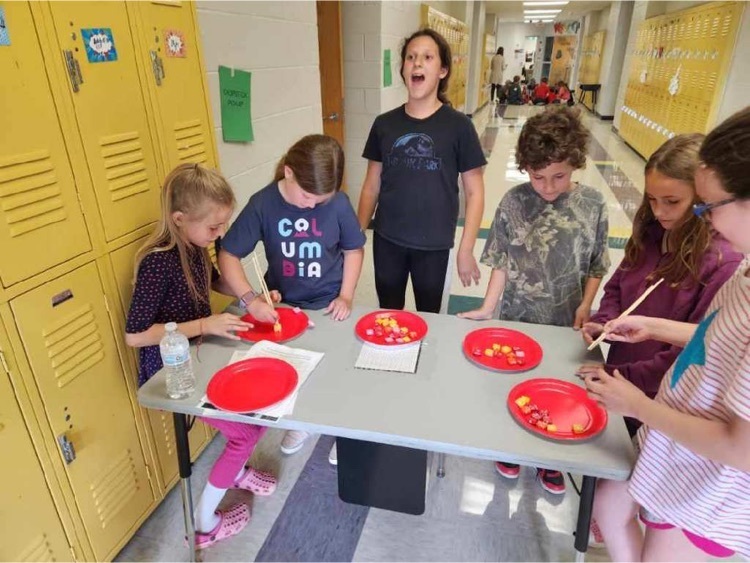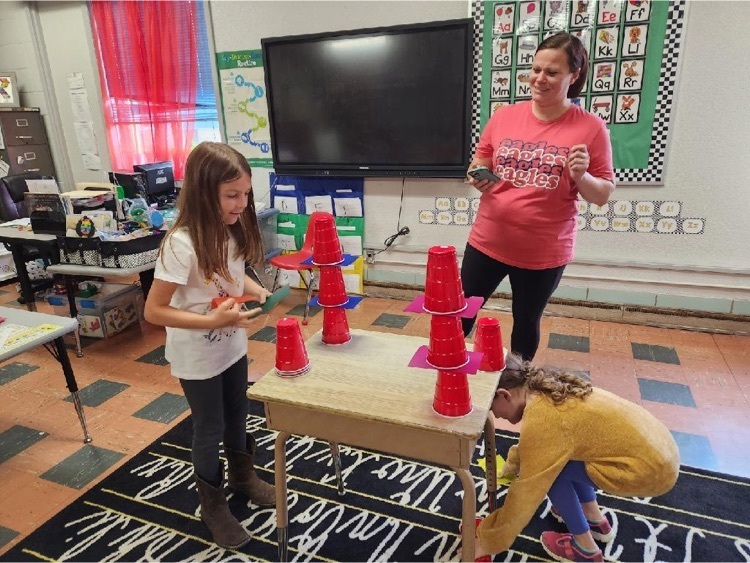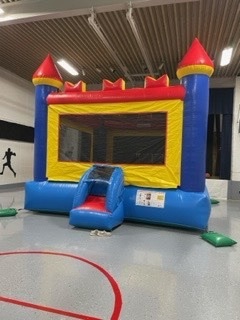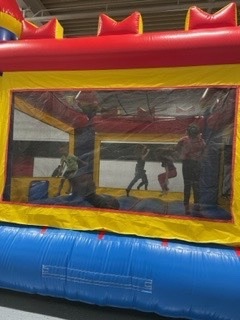 Congratulations for making it to the next level. Freshman, Matthew Bushong not only won first place in regionals but has won first place in sectional for his essay he entered in the FRA's Americanism Essay Contest. Matthew was presented with a first place trophy and check for the amount of $150 from David Herndon, President at Fleet Reserve Association, Branch 364. Fleet Reserve Association sponsors an annual essay contest to promote the spirit of Americanism and patriotism among our country's youth. FRA's Americanism Essay Contest is open to all students, grades 7 through 12, including those who are home schooled. Students are invited to submit a 350-word essay through an FRA member or local FRA branch. This year's theme was, "What the United States Flag Stands For". Congratulations , Matthew Bushong! Good luck as you advance to the next level!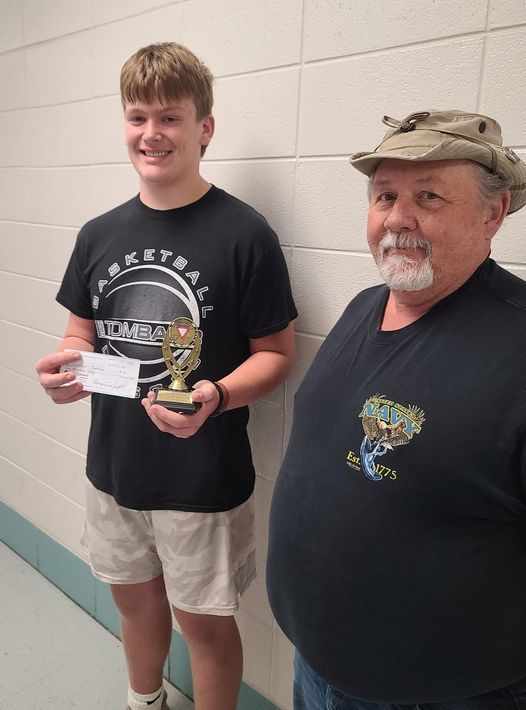 April recipients of the SOTM award at LMS! Thank you, Lois Wood, for your continued support of our kids! 🦅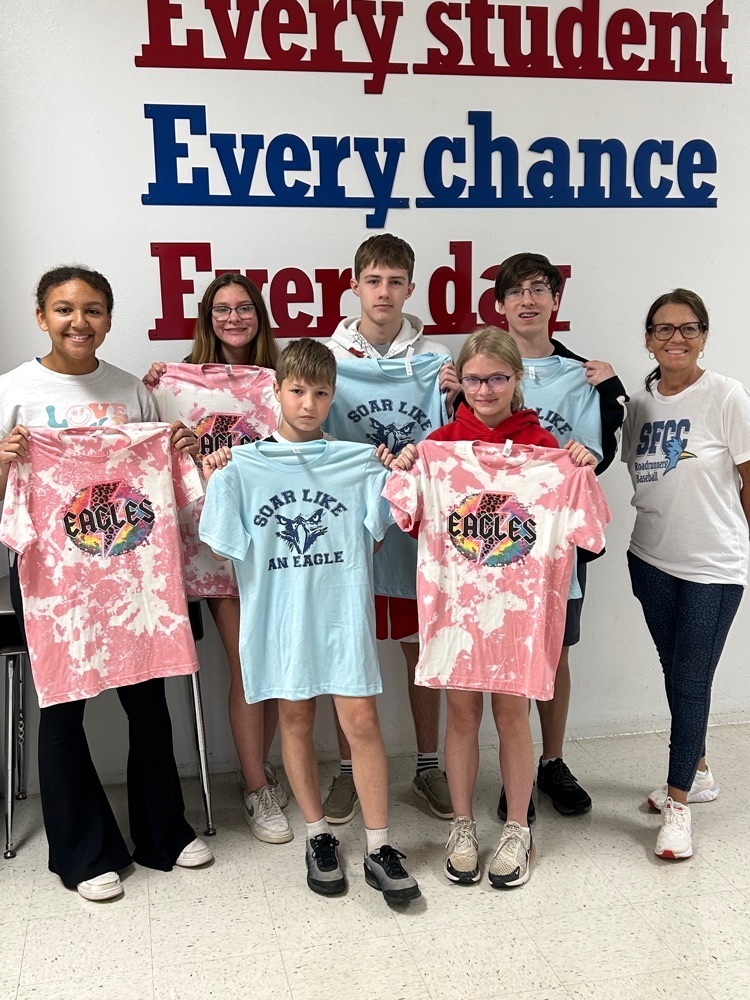 Each year, all students in grades 6-8 that have been chosen as student of the month throughout the year are put back into a pool & the staff then votes on a worthy recipient of an award called LMS Boy & Girl of the year. Congratulations to the following 6th, 7th, and 8th grade boys & girls on receiving a great honor from the LMS staff! In addition to the Boy & Girl of the year for each grade, we also honored Mrs. Barb Jester for her willingness to fill a big hole for us in a core academic area for a large part of the year. We love her & appreciate all that she's done for the students at LMS! 🦅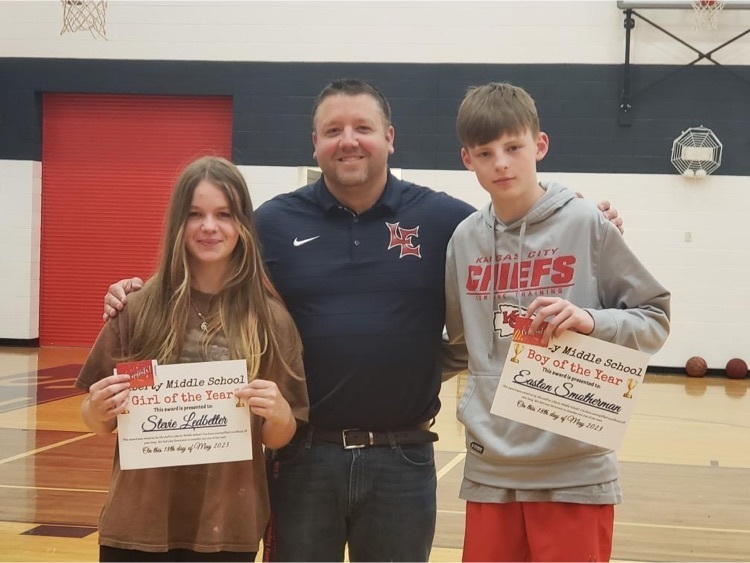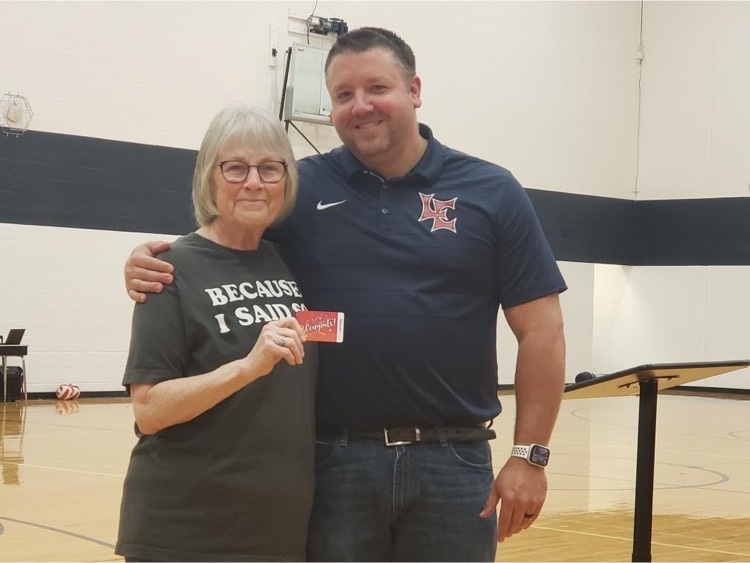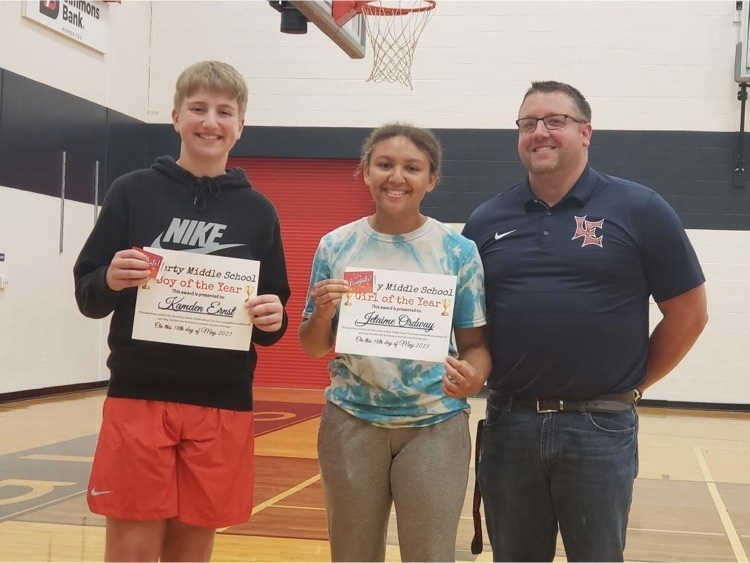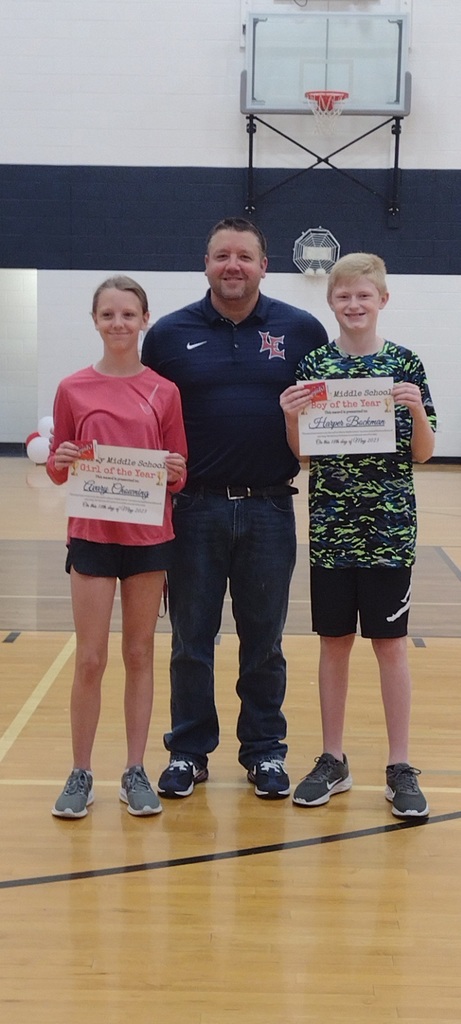 LMS will be showcasing students' projects and accomplishments! Join students and teachers in the LMS cafeteria tomorrow evening from 4:00-6:00.
Today is School Nurse Appreciation Day & we are blessed with the BEST at LMS! Please help us show our love for nurse Mandy Thompson! Thanks for all you do for the staff & students!!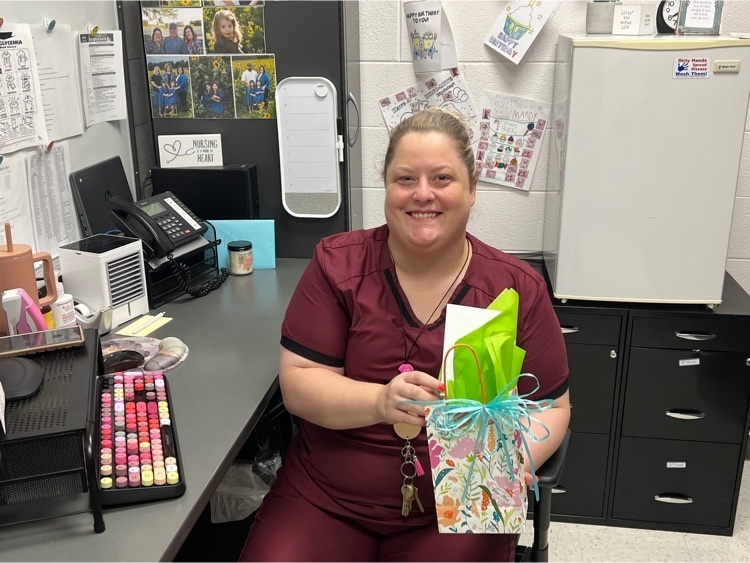 Congratulations to our 6th-7th grade girls on being the SCA Champions in Track & Field! Great work & great season, ladies! Thanks to Coach Yarber & Coach Abbey for a great season, too!
A huge Teacher Appreciation Week shoutout to Mike & Holly Smith, owners of Circle B Campground in Eminence, MO for supplying & cooking fried fish, desserts & everything in between for the staff at LMS!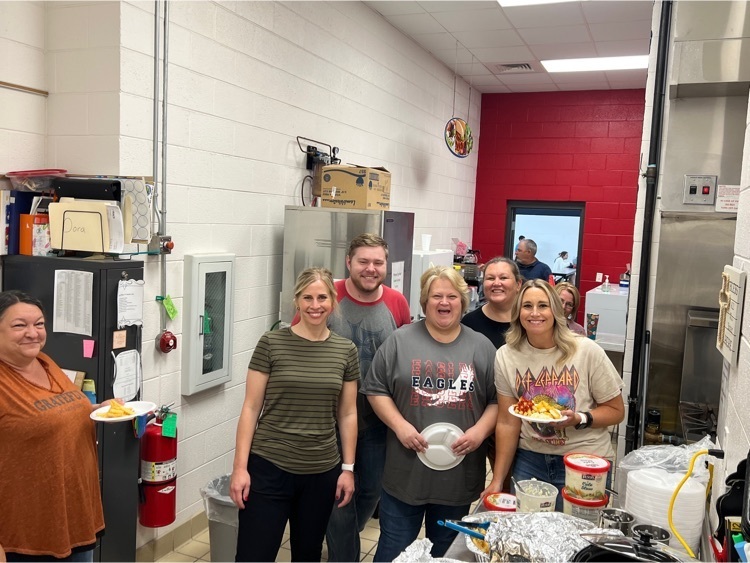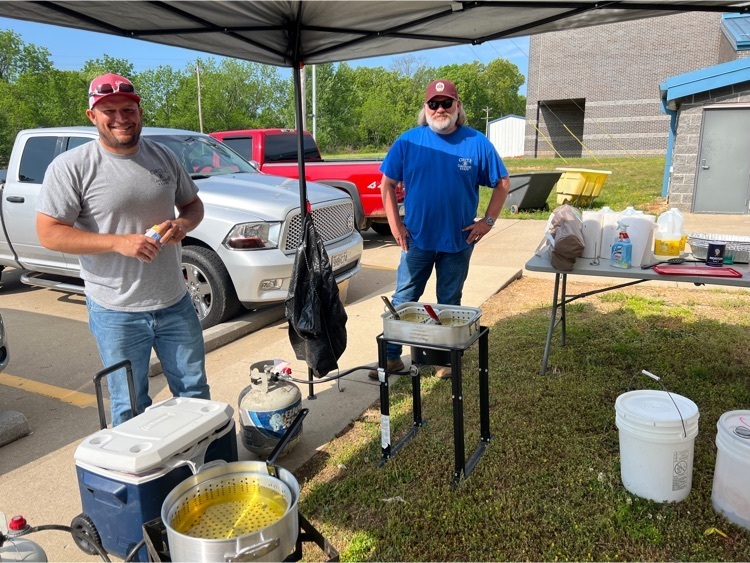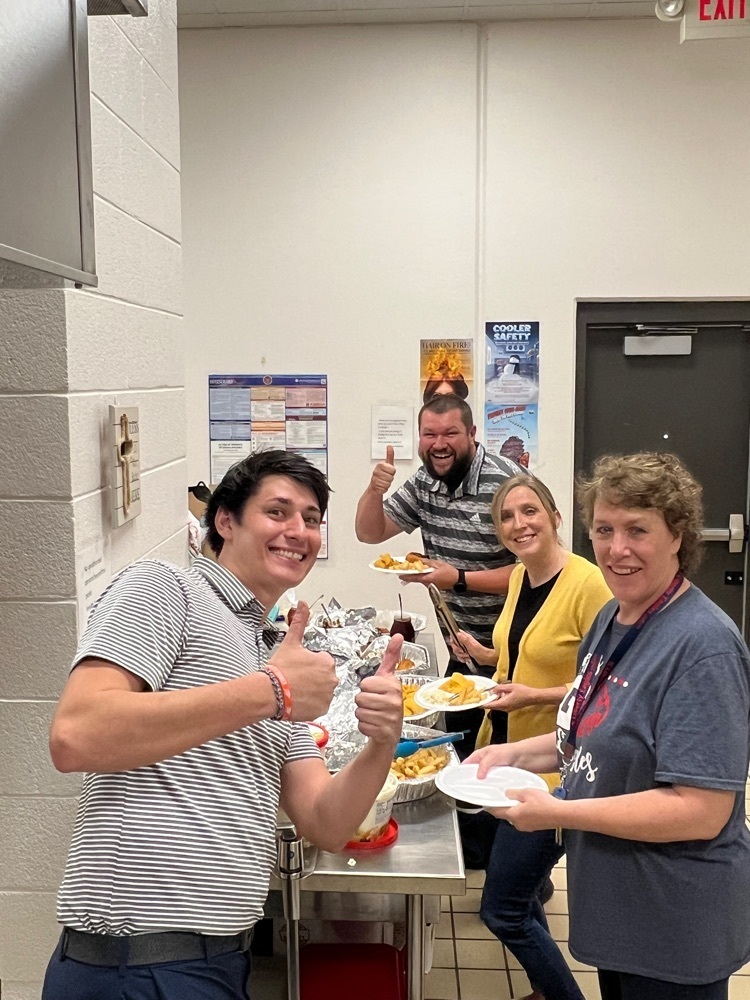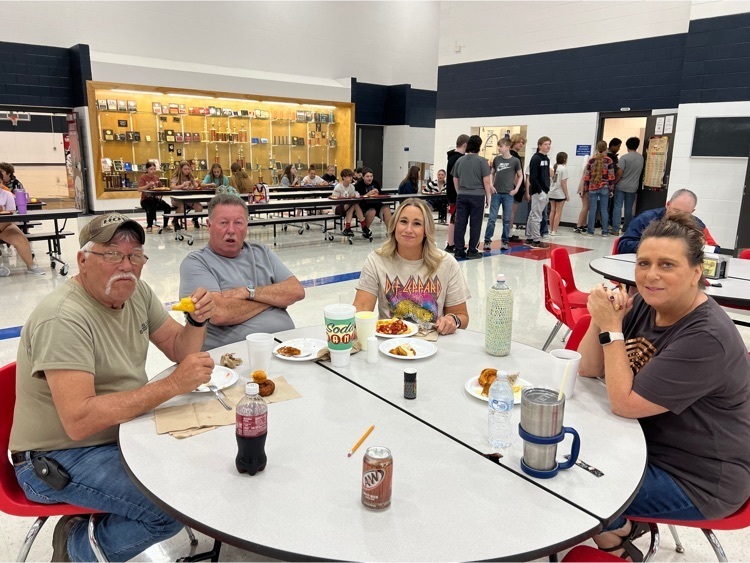 Coach Shari Tune, owner of of Champs Fitness & Head Volleyball Coach, donated lanyards for the entire MV-BT district with both our logo & the Champs Fitness logo, in honor of Teacher Appreciation Week! Thank you, Shari, for your continued support of everything MV-BT!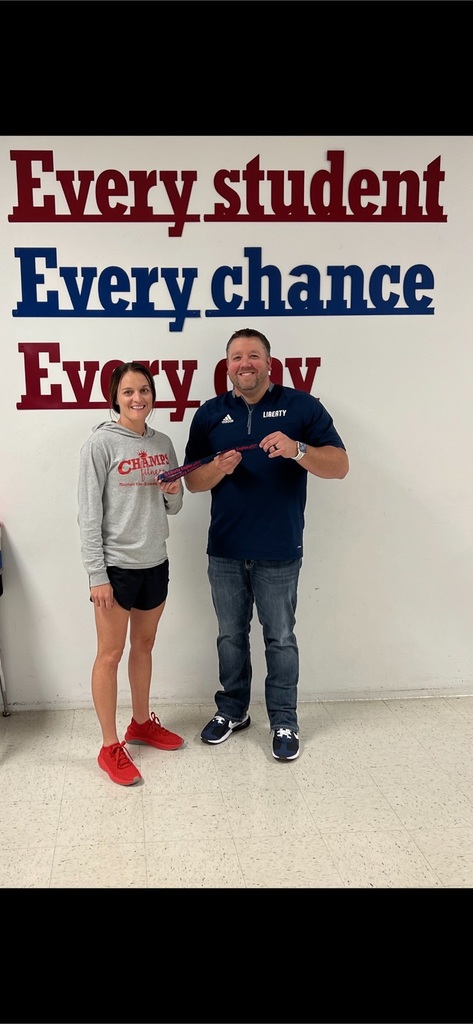 Liberty High School students visited the MINGO Job Corps Civilian Conservation Center of Friday, May 5. MINGO's mission is to educate and train highly-motivated young people for successful careers in the nation's fastest growing industries.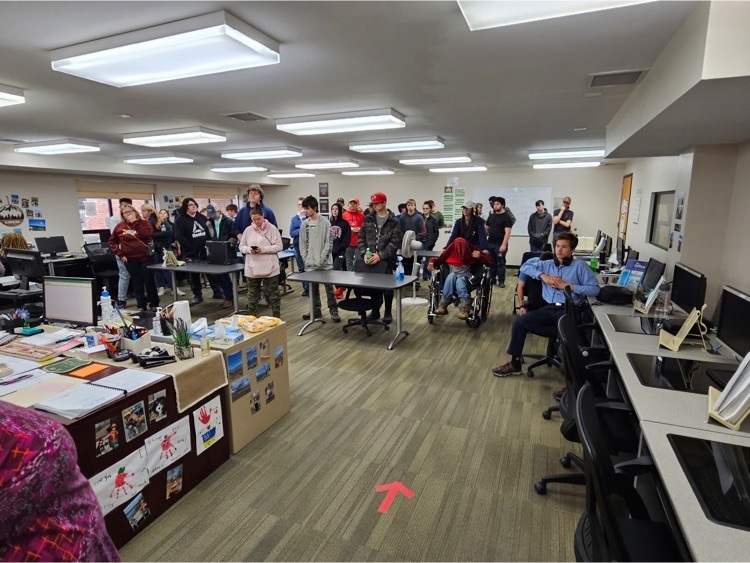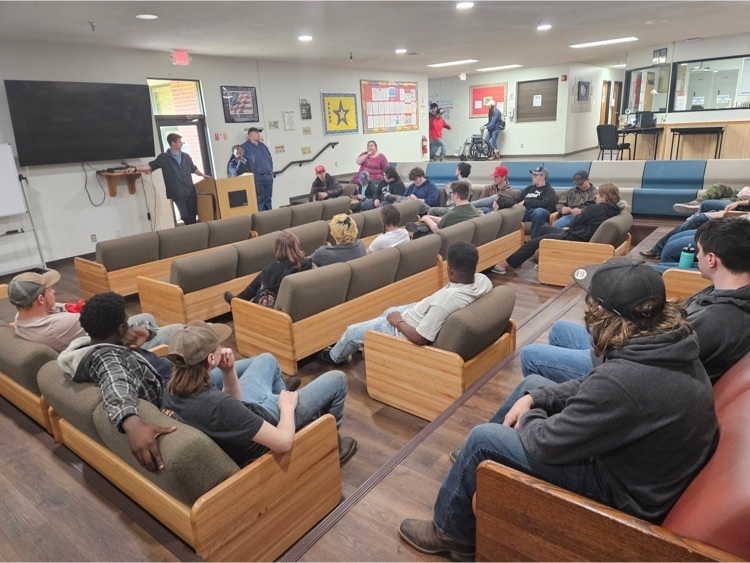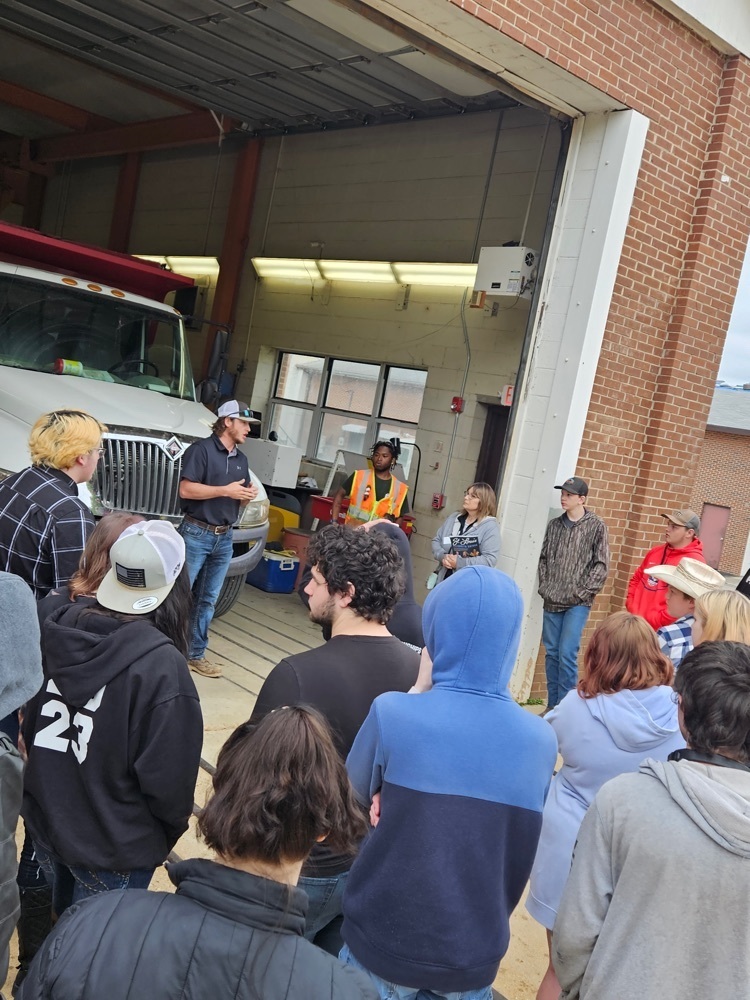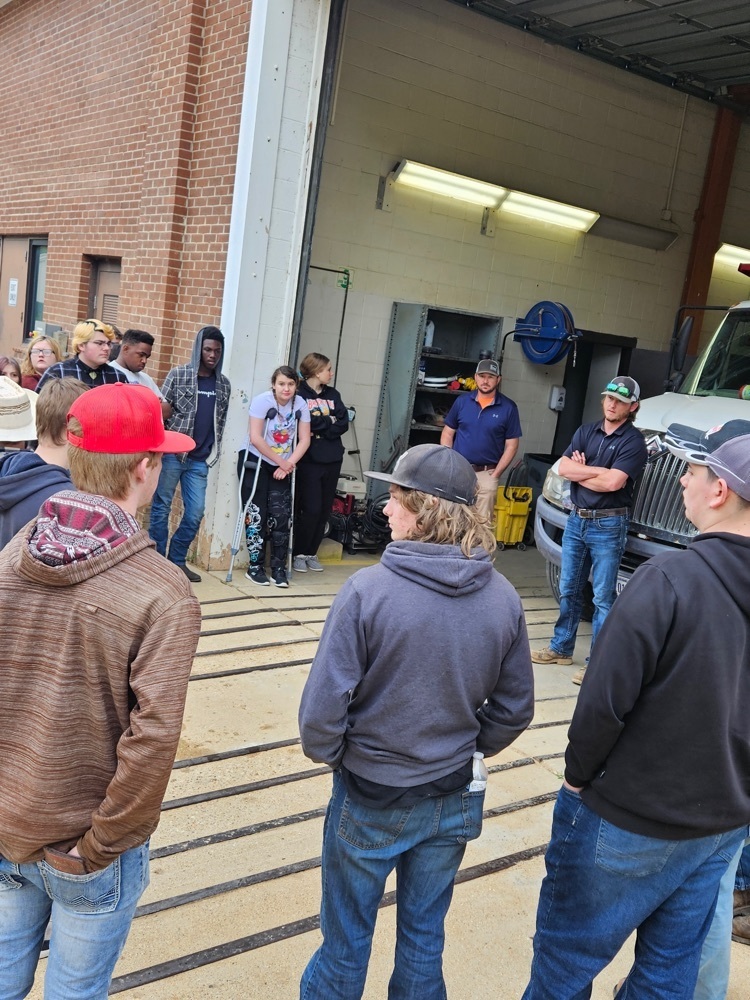 Today, Stephanie Jester & Lindsay Holden of West Plains Bank-Liberty Branch visited Mrs. Barnes' World of Work class to talk banking with LMS students. They played a fun game of Bankers and You Bingo with students & prizes were awarded to the winners! Thank you, Stephanie & Lindsay, for taking time out of your work day to speak with our students!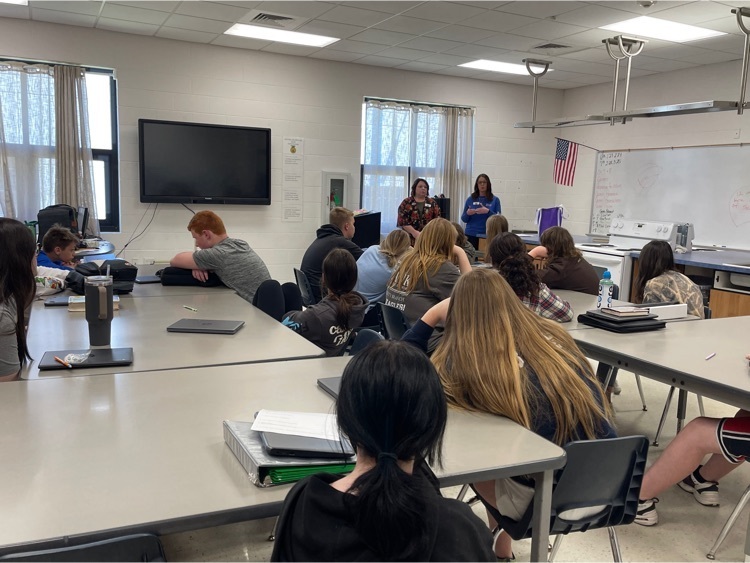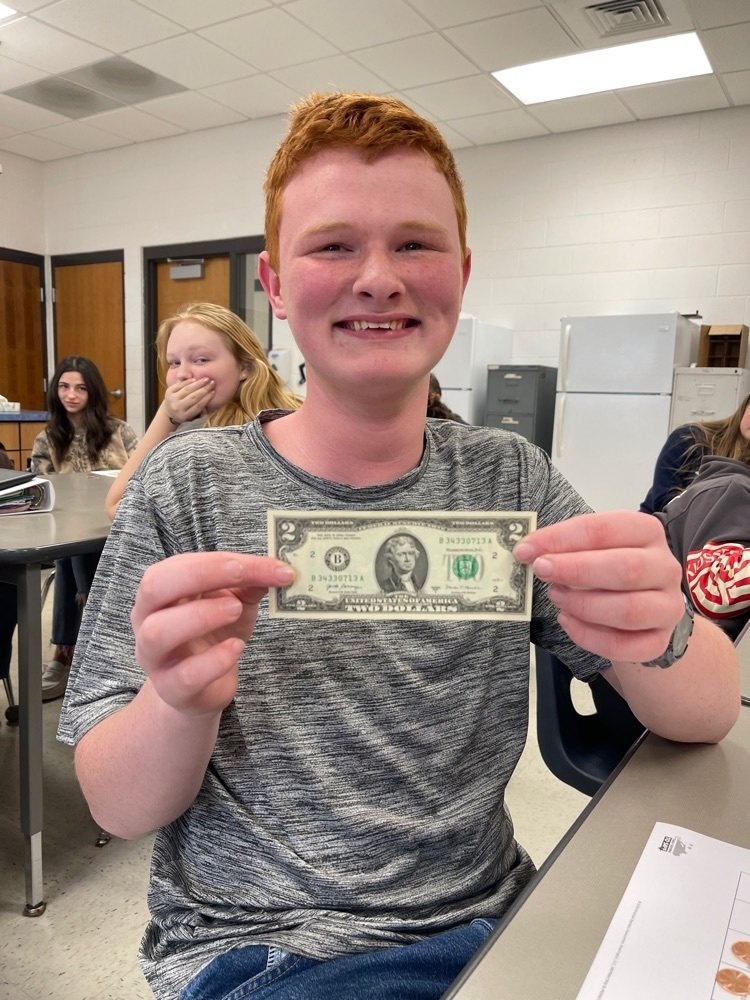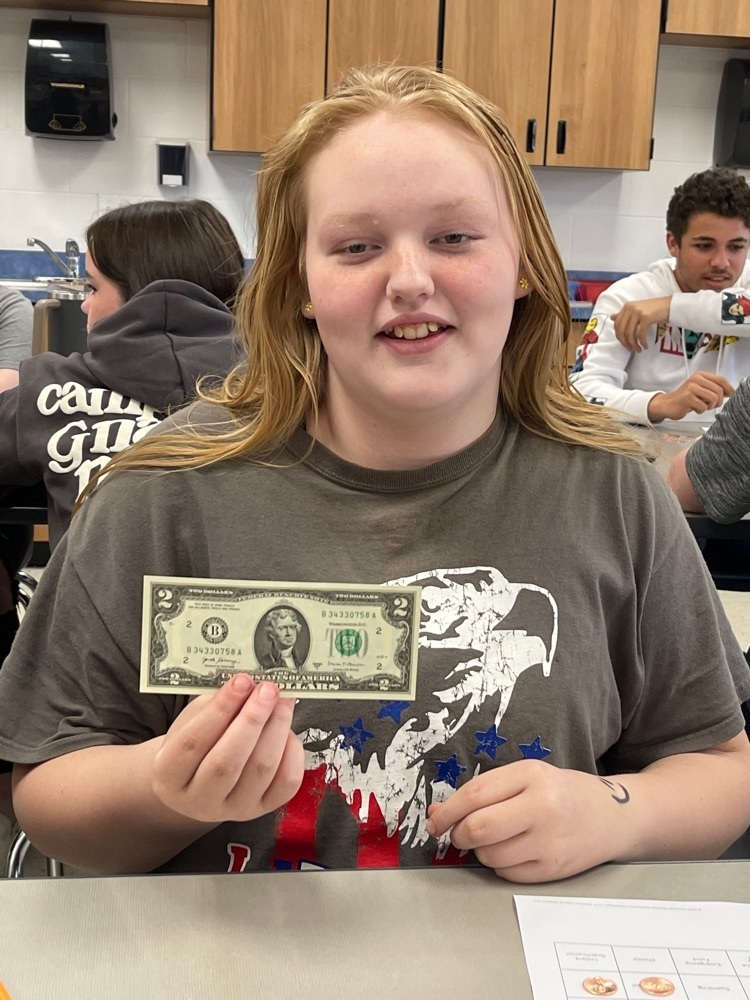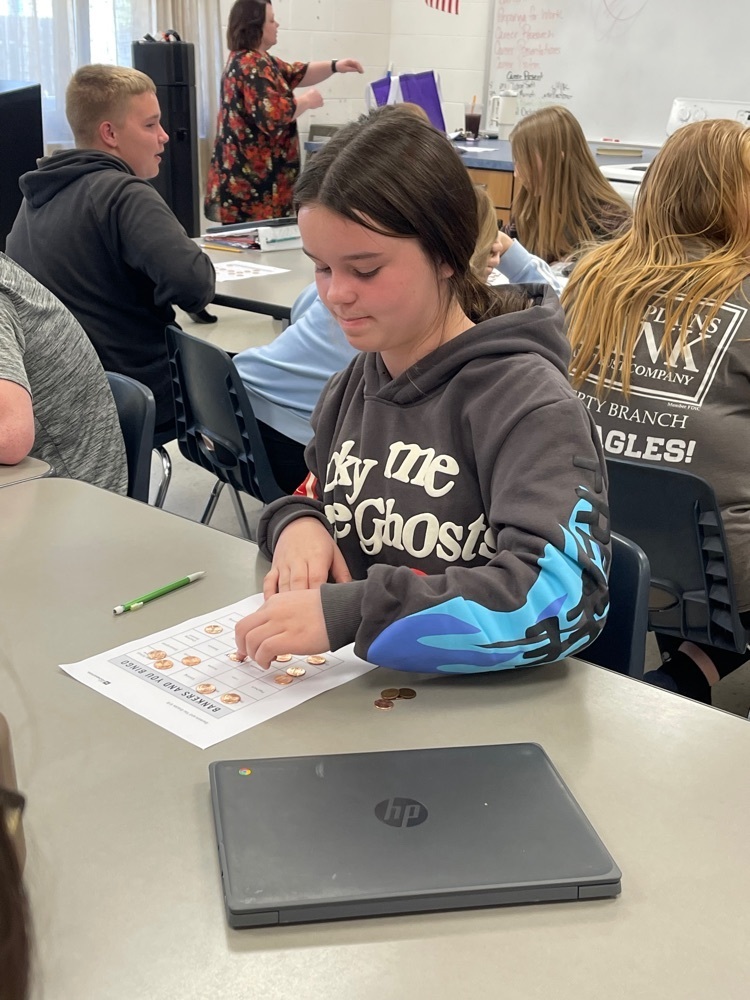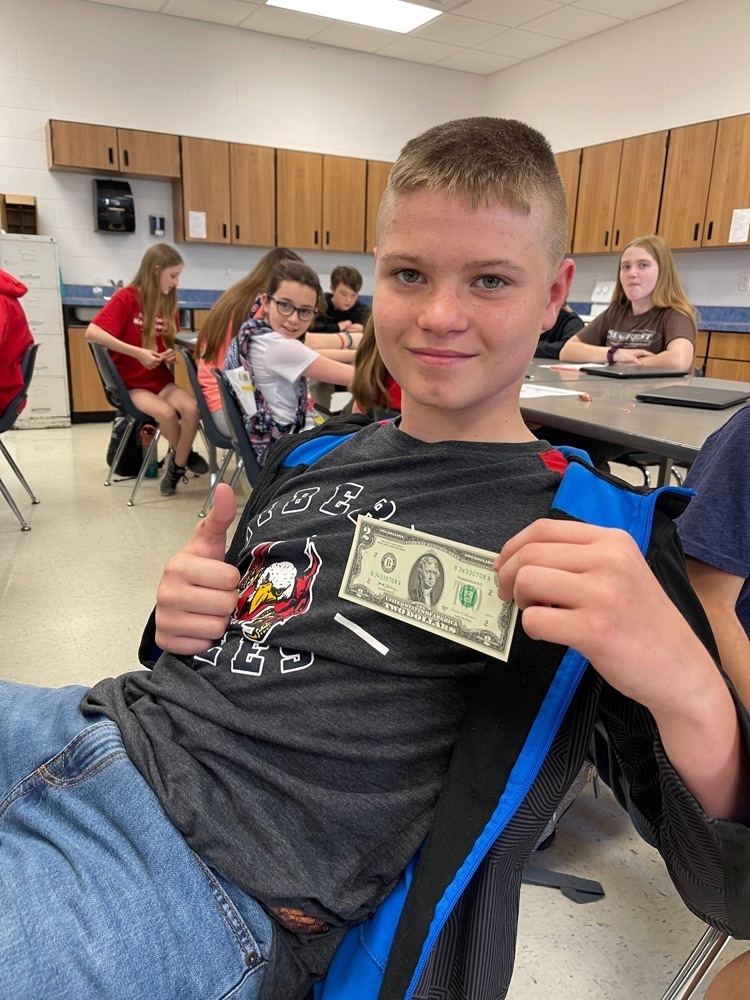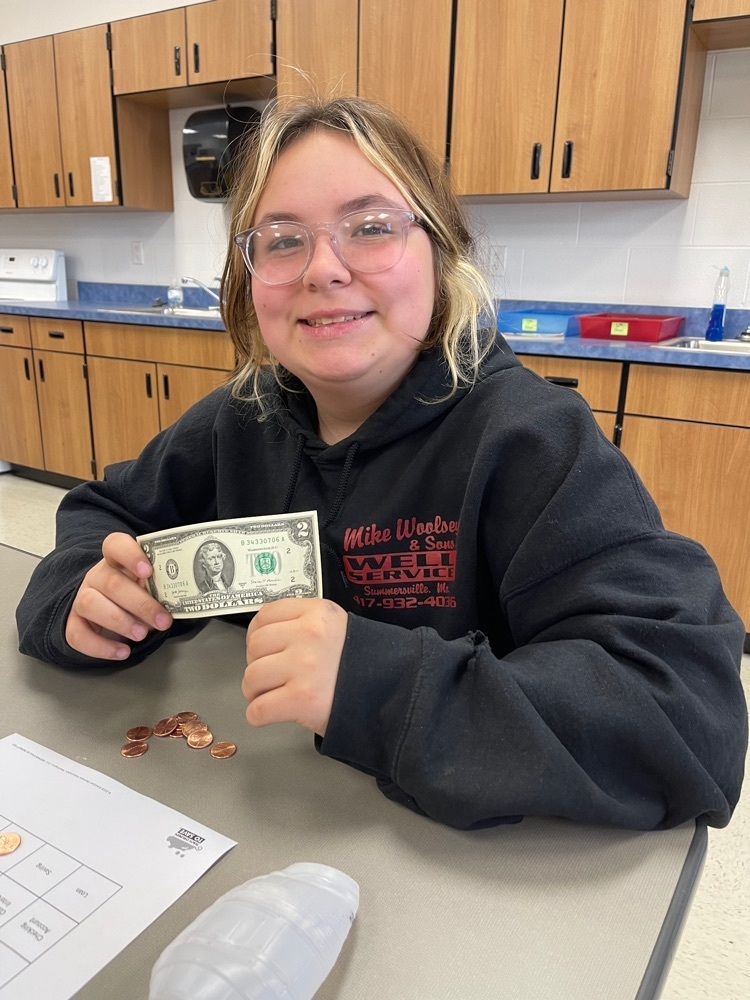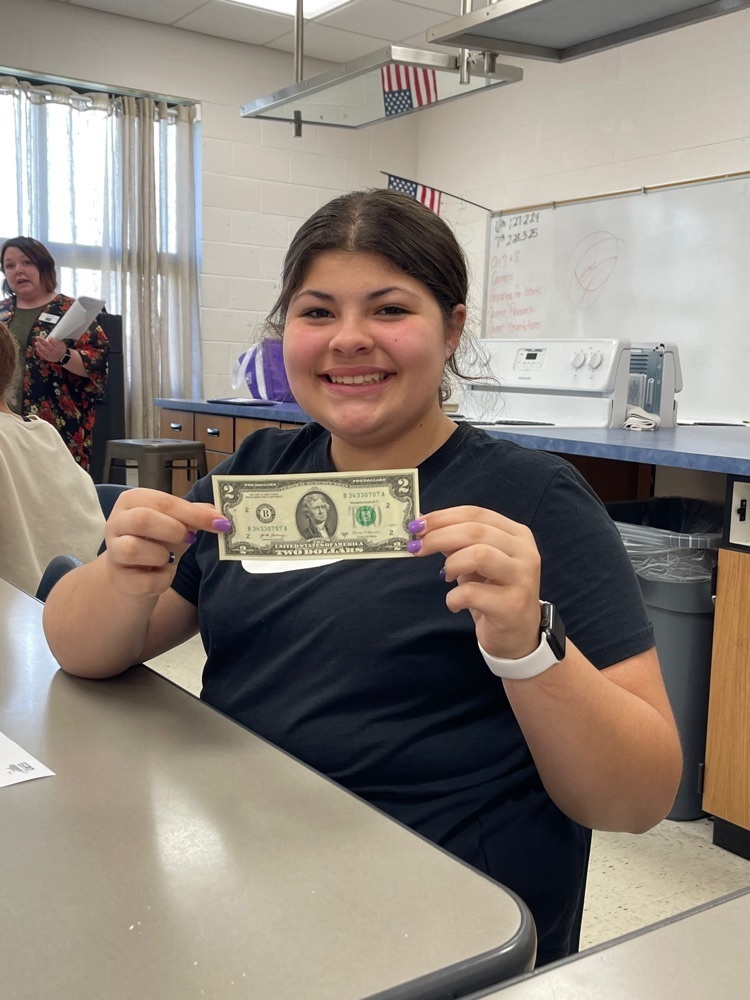 Congratulations to Caden Lee, the April winner for the Student of the Month, Shelter Insurance SOAR Award!! Thank you, Andrea McNew & congratulations to you, Caden!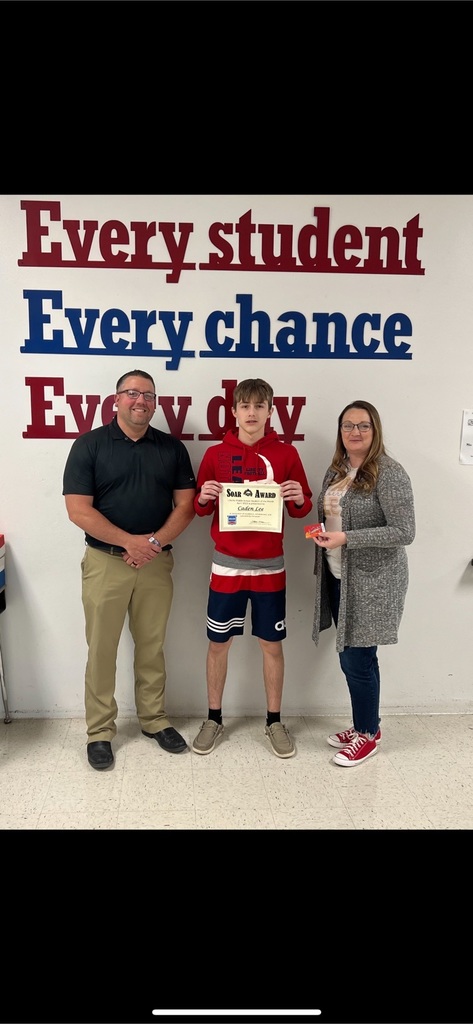 Don't forget to stop by the Title I Parent Involvement table after the Birch Tree Elementary Music Program on Tuesday evening and after the Mountain View Elementary Music Program on Thursday evening. We want to share some important information about attendance and about our new school calendar for the 2023-2024 school year. Learn a little about our Mindful & Multipurpose Mondays next year. Grab a bag of M&M's on your way out the door!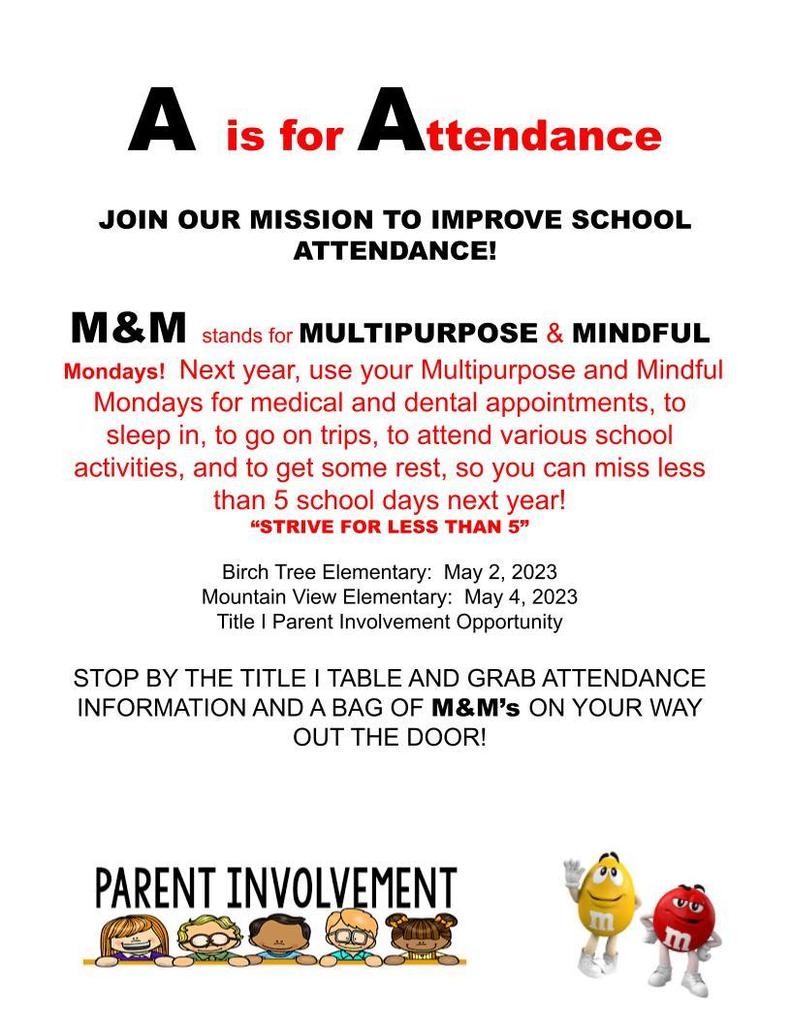 We want to send a BIG congratulations to Ms. Kala Chambers for earning her Master's of Humanities: English from Tiffin University. Your peers and students are extremely proud of your accomplishment!

In February, many LHS students placed in the SCA Math and Science Relay. Today, West Plains Bank rewarded them with gift bags filled with delicious treats and gift cards. Thank you West Plains Bank for recognizing these hard-working students!

Since 1985, MSU-West Plains has sponsored an academic competition among the best and brightest students in south-central Missouri and north-central Arkansas region. Every year, nearly 500 students from more than 20 high schools compete to demonstrate excellence in 18 academic subjects. Each student competes by division for medals, whereas school teams compete under four different divisions according to enrollment (three for public schools). Finally, a grand prize is given to the overall winner irrespective of school size. It has been a couple of years since LHS has participated, but we were excited to be participating once again in the Interscholastic Contest at Missouri State-West Plains. A BIG Congratulations to the winners of the Interscholastic Competition from Liberty!! In our division: Melissa McAfee 1st place in Health Occupations Sukraj Singh 3rd place in Geometry Charles Evans 3rd place in Philosophy/Religion Ashlynn Henry 3rd place in European History Overall, from all schools participating, Melissa McAfee won 1st place in Health Occupations. We are so proud of all students who were able to participate.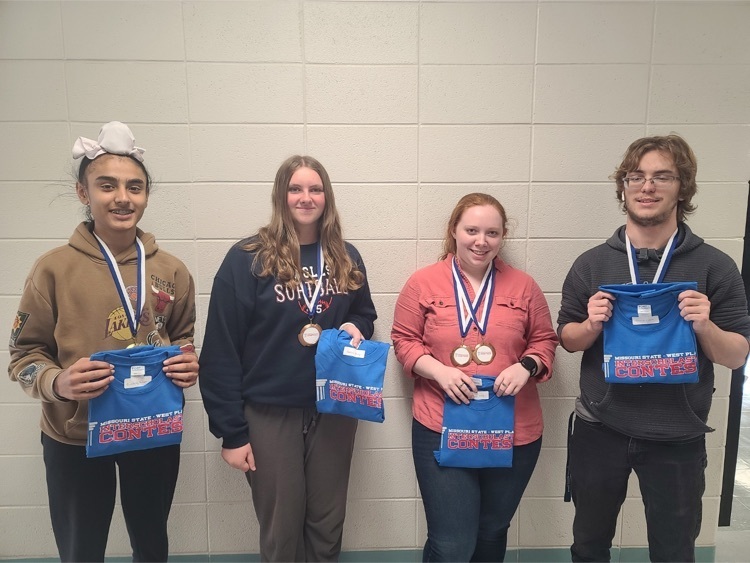 Marines, Jacob Fisher, a 2022 Liberty Graduate, and Staff Sgt. Noah Stephens met with LHS students today. Many students and staff enjoyed pressing weights for prizes!